WHAT IS BUSINESS iQ?
Business iQ gives immediate, clear, actionable correlations between application performance, user experience, and business outcomes.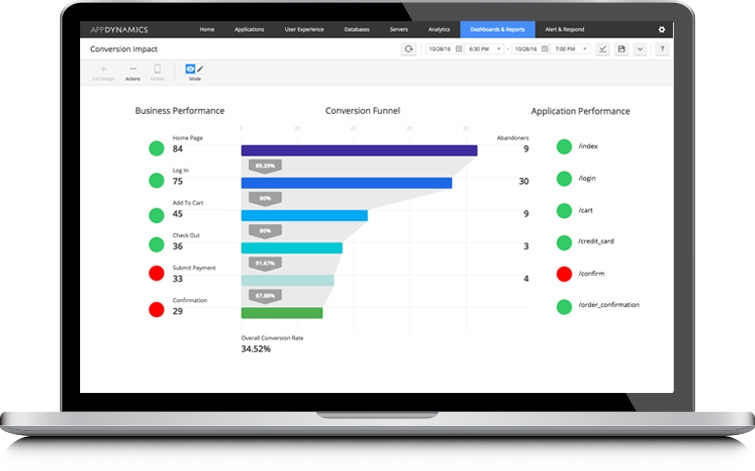 More Info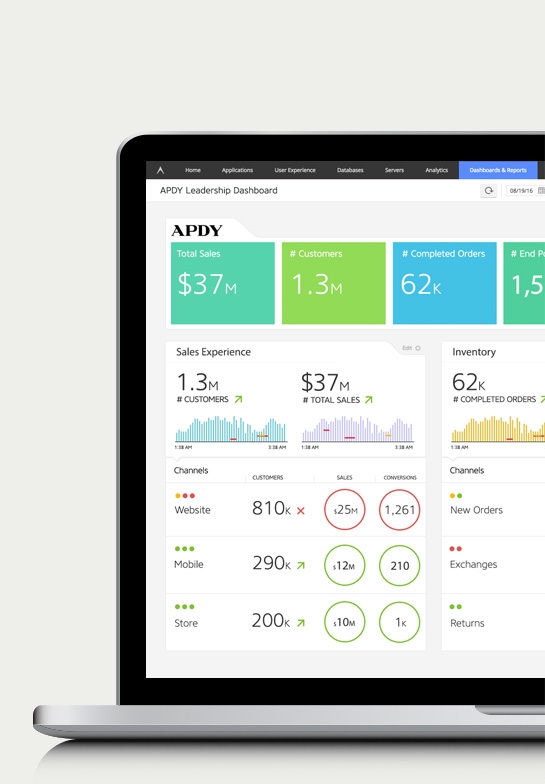 ANSWERS IN CONTEXT
Understand how application performance impacts your customers and business. Stream contextual insights for every transaction, customer segment, code release, or complete business service.
More Info
SIMPLIFIED DATA EXPLORATION
Easily explore event and metric data from your applications, infrastructure and end user journeys with a SQL-based AppD Query Language (ADQL).
More Info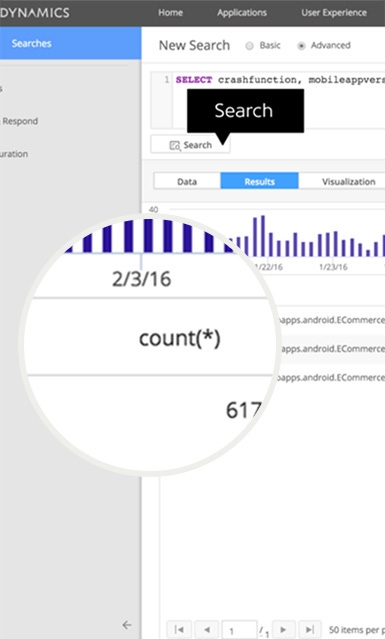 CRITICAL BUSINESS DRIVERS
Business health baselines, anomaly detection, and alerts are automated and immediately actionable so teams can proactively manage risk and opportunity.
More Info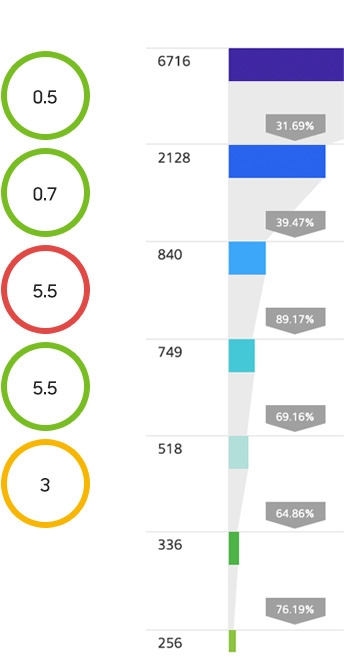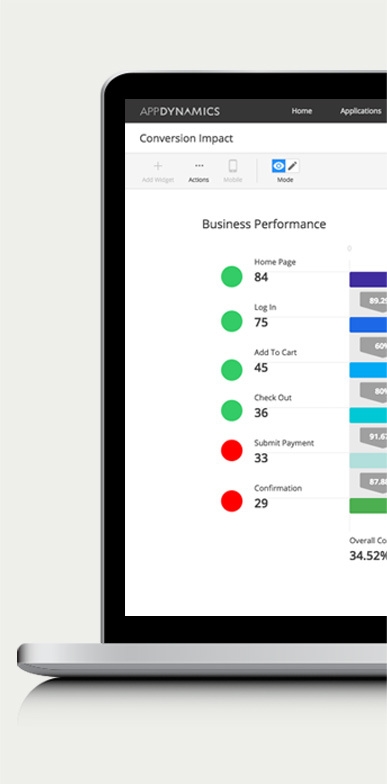 FOCUS ON WHAT MATTERS MOST
Application and business KPIs are analyzed and visualized from a single, unified platform empowering application teams to justify investments and prioritize code development and release.
More Info