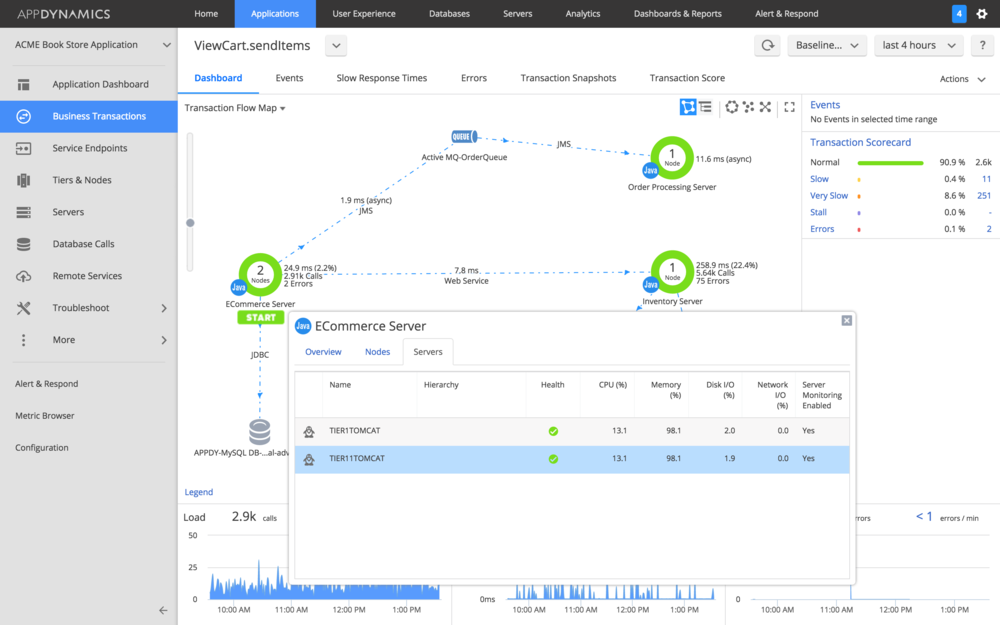 Infrastructure Visibility into Server Performance
Get insights into machine and infrastructure-level metrics like disk I/O, throughput, CPU utilization, and memory usage with our Server Visibility Module.
See Server Visibility
Infrastructure Visibility into Database Performance
Get up and running quickly with our unique agentless database collector that needs no installation or configuration on the database server, so it's easy to deploy and configure.
See Database Visibility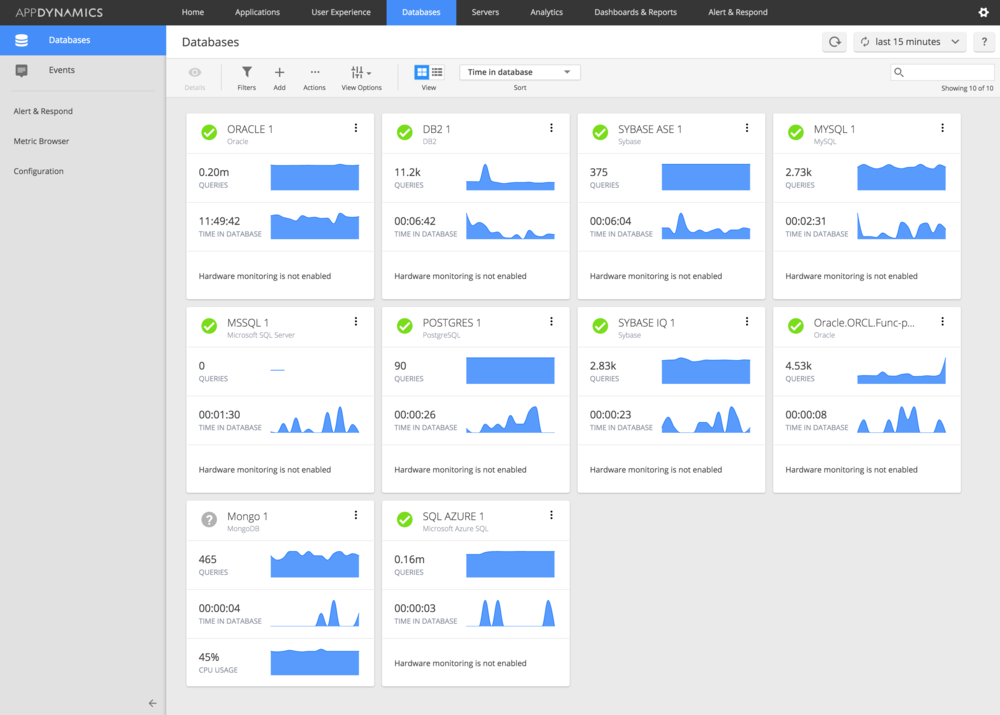 Network Visibility in context of your applications
Auto-discover load balancers and visualize network performance metrics in the context of your application performance.
See Network Visibility